VINTAGE 2018 BY VALENTINA BUOSO
"The year of contrasts: rain and drought."
The very rainy spring enabled the ground to be loaded with water in depth. Only the young vines, which do not yet have a very developed root system, suffered from the lack of water during the summer. The absence of humidity on the surface also made it possible to avoid the risk of cryptogamic diseases.
Flowering was very qualitative with an exceptional cluster release.
From June, hot and dry weather settled in the region, which allowed the grapes to ripen faster than usual.
In the vineyard, the strong impact of the summer heat resulted in fairly early veraison. The year 2018 will fall between 2006 and 2015 in terms of drought and high temperatures.
The vineyard was therefore in good health. This allowed us to harvest in good conditions and harvest optimal quality grapes at the right time.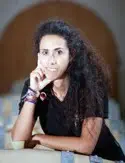 The 2018 vintage is characterized by a lower acidity level than usual, a higher alcohol content, a total absence of vegetal notes.
The structure is generous, complex with intense notes of fresh and ripe fruit.
The reds are also very promising. The ease of anthocyanin extraction, the aromatic and structural potential are exceptional.
The wines are richer and more sunny even if they have less liveliness and freshness compared to certain years.
Global warming is no longer a legend, we will have to learn to adapt!
Valentina Buoso
Balance, freshness and precision: the Pascal Jolivet style
When the terroir, know-how and patience reveal and sublimate the complexities of Sauvignon Blanc and Pinot Noir.
"Talent and taste are not enough, only style counts" P. Cardin