VINTAGE 2017 BY VALENTINA BUOSO
"The 2017 vintage will be part of the series of early vintages"
"The winter was characterized by cold and dry weather, the rainfall deficit was quite significant.
At the end of winter the temperatures get carried away, they go up again from the month of February, like an introduction to a remarkably warm spring.
After a particularly hot first fortnight associated with early bud burst, the second half of April 2017 was marked by almost winter-like freezing cold (down to -7°C in some areas) for several days, which caused numerous damages in the vineyard. Within Domaine Jolivet, the most affected plots are located in the Pouilly Fumé sector.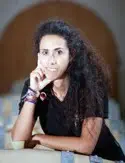 Flowering finally took place in the first days of June in favorable climatic conditions: fairly hot climate with low rainfall. The cryptogamic impact is then very low.
This impact was kept low by heat waves (temperatures exceeded 30°C) throughout June. If on the one hand, the heat is favorable for the biological control of cryptogamic diseases, on the other hand, the absence of rain can be a cause of difficulty. Indeed, a significant water deficit (and water stress) caused a slowdown in the physiological stages of the plant.
Growth was not completely halted, which allowed veraison to get off to a very slow start.
The climatic conditions in August allowed the phenolic ripening of the berries to progress smoothly.

At Domaine Pascal Jolivet, the harvest began on September 11 with the harvest of Sauvignon Blanc on "Caillottes" soils (the earliest terroir) and ended on September 22 with the Pinot Noir. The grapes had good taste and sanitary quality.
The white wines are very elegant, the citrus notes and yellow-fleshed fruits are well represented. The acidity is a little low for the region but the mineral and minty notes of liquorice help to perceive a very nice freshness. On the palate, the wines are already very fat and round.
The red wines have an intense purple color with notes of small red fruits on the nose as well as already supple tannins and exceptional maturity. "
A rich and greedy vintage is announced!
Valentina BUOSO
Balance, freshness and precision: the Pascal Jolivet style
When the terroir, know-how and patience reveal and sublimate the complexities of Sauvignon Blanc and Pinot Noir.
"Talent and taste are not enough, only style counts" P. Cardin