VINTAGE 2016 BY VALENTINA BUOSO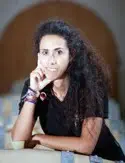 The 2016 wine campaign was very complicated but surprising, we could define it as the year of extremes.
During the night of April 26 to 27, a major episode of frost hit the vineyards of Centre-Loire.
The combined effect of cold and humidity was fatal. Sunrise also had an impact on bud damage.
Spring was characterized by very heavy rainfall.
This abundant quantity of water had a detrimental impact firstly on flowering, which was quite heterogeneous, and secondly on cryptogamic pressure, which was very high due to the installation of downy mildew.
Wet years like this are also conducive to nutritional deficiencies such as magnesium or iron. As a result the plant grew slowly due to mineral uptake problems.
Despite all these climatic constraints, the plant was able to defend itself by growing quite regularly. From the month of July the conditions have completely changed which has improved the vegetative balance.
The summer temperatures were high, sometimes very high, causing a phenomenon of drought which led the plant to severe water stress, sometimes until ripening was blocked.
However, they were favorable to the accumulation of sugars and the development of primary aromas, fundamental for Sauvignon Blanc.
The harvest at the estate began at the beginning of October and ended around October 15.
The climatic conditions were very favorable with very cool and sunny days, essential to preserve the quality of the grapes. Overall, the state of health was very satisfactory with a potential level of 12.5% and higher acidities than 2015 (pH 3.15 and AT 6.5g/L).
The Sauvignon Blanc has fairly varietal aromas with notes of boxwood, blackcurrant, citrus fruits, flowers and lemony white fruits. On the palate, the acid balance is important, which promises good aging potential. The finish is already quite persistent, also a sign of a fine vintage.
The Pinot Noir knew how to take advantage of the high temperatures by producing numerous aromatic precursors and a good quantity of anthocyanins during maturation. The wines have a pretty purple color, aromas of ripe red fruits and violets. On the palate, we find a complexity and a rare power.
- Valentina Buoso
Balance, freshness and precision: the Pascal Jolivet style
When the terroir, know-how and patience reveal and sublimate the complexities of Sauvignon Blanc and Pinot Noir.
"Talent and taste are not enough, only style counts" P. Cardin