VINTAGE 2015 BY VALENTINA BUOSO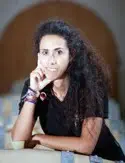 The 2015 wine campaign was characterized by a fairly significant drought phenomenon with flowering heterogeneity.
The relatively homogeneous and fairly high summer temperatures throughout the vegetative cycle allowed fairly rapid, even early ripening with a very qualitative sanitary state of the grapes.
The harvest at the Domaine began around September 11 and took place over 15 days. The climatic conditions were very favourable, with very low temperatures in the morning (8°C-9°C) which allowed the aromatic potential of the grapes to be preserved.
The very good sanitary condition of the grapes made it possible to reduce the quantities of sulphite added to the harvest, with very pure musts being obtained.
The sugar levels in all of our plots are very satisfactory, with a potential degree of 12.5%. The acidities are relatively weaker than in previous years, but remain discreet. Balances: sugar-acid, malic acid-tartaric acid and taste balance are satisfactory.
The white wines reveal very promising aromas. The aromatic richness and natural complexity are already asserting themselves (pear, peach, exotic fruits) and sometimes even delicate mineral touches. On the palate, the taste balance is marked by concentration and power. With a lingering finish, the 2015 whites have already marked the new vintage.
The aromas and color of the red grapes housed in healthy, thin skins have also evolved under the best conditions. The reds have pretty colors, tending to purple, the aromas of red fruits, still a little closed, are very elegant. The tannic structure remains very supple, which envisages a great red vintage.
- Valentina Buoso
Balance, freshness and precision: the Pascal Jolivet style
When the terroir, know-how and patience reveal and sublimate the complexities of Sauvignon Blanc and Pinot Noir.
"Talent and taste are not enough, only style counts" P. Cardin